TOMbag

was created to solve the single-use garbage bag problem.
​
Designed from the ground up, we've created the world's first reusable garbage bag that's sustainable and that simply looks awesome!




Try TOMbag for 100 days.

If you're not 100% satisfied, we'll give you a full refund - no questions asked!

TAKE THE 100 DAY ZERO WASTE REUSABLE GARBAGE BAG CHALLENGE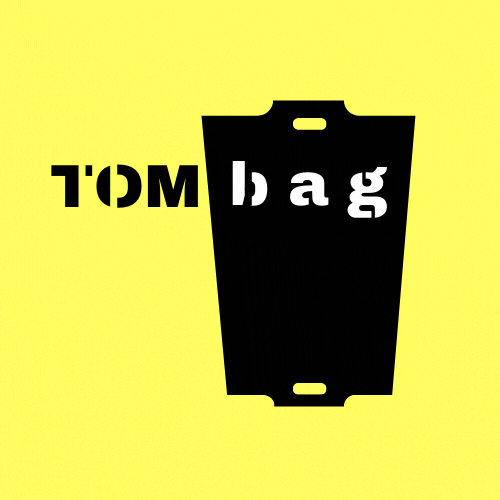 WE'RE ON A MISSION

TO RID THE WORLD OF SINGLE-USE GARBAGE BAGS WITH OUR SUSTAINABLE AND REUSABLE ALTERNATIVES.

AS A B CORP SOCIAL ENTERPRISE WE ARE COMMITTED TO DONATE A

MINIMUM OF 3% OF OUR REVENUES

EACH YEAR TO CHARITABLE PARTNERS WITH AN ENVIRONMENTAL FOCUS.



WE BELIEVE

SMALL CHANGES BY MANY

IS THE TRUE CATALYST FOR CHANGING

THE WORLD - FOR GOOD. JOIN US.
Why

Reusable

Garbage Bags?
Reusable bags have primarily focused on solving the single-use shopping bag problem. However, till now, consumers have had no real solution for replacing single-use garbage bin liners.
​
In many countries, including Australia, government and industry have introduced policies to ban single-use plastic bags and make consumers pay for reusable plastic shopping bags.These efforts have had a definite decrease in the use of single-use plastic bags for shopping. However, when single-use plastic bags were given for free in the past by retailers, many consumers had reused these bags as garbage bags at home. This was a habit formed and repeated for decades.
​
And as old habits die hard, new reusable plastic bags offered for a small fee by retailers are now used by many consumers as garbage bin liners. The problem is that new plastic bags are 10 times thicker as their predecessors and need to be used more than 4 times to be more sustainable. They also take up to 10,000 years to degrade in landfills. They therefore pose much bigger threat to our environment.
​
Utilising thicker plastic bags as garbage bin liners is not the only negative consequence of single-use bag plastics bans. A few research studies suggested that after such bans were in place, there has been a substantial increase in the purchase of single-use plastic garbage bags. The problem of single-use plastic bags thus continues.
​
Here at TOMbag, we are passionate about solving this escalating problem by bringing to the world a reusable garbage bag alternative.